BlueYonder Recruitment 2022 Hiring Freshers As Software Engineer of Any Degree Graduate
BlueYonder Recruitment 2022: Blue Yonder (formerly 123 Software Group) is an American software and consultancy company (owned by New Mountain Capital and The Blackstone Group), providing supply chain management, manufacturing planning, retail planning, store operations and collaborative category management solutions headquartered in Scottsdale, Arizona.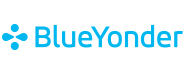 Company Name: Blue Yonder
Official Website: Blue Yonder
Wikipedia: Blue Yonder Wiki
Position: Software Engineer
Degree Needed: B.E/B.Tech/MCA
Pass out Year: 2019/2020/2021
Job Location: Hyderabad
Salary: As Per IT Standards
Experience Required: Freshers
Focuses on learning the craft and how to work in a team productively, in particular:
Guided by team members, contributes simple features and bug fixes and provides matching test cases.
Finds suitable work items in the team backlog with the help of other team members.
Participates in team activities such as backlog grooming, planning, daily stand-ups, and retrospectives.
Participates in code and design reviews.
Is aware of the team's continuous integration pipeline and fixes broken builds as necessary.
Learns how to improve readability and maintainability of code.
Continuously improves themselves and the code they produce.
Develops an understanding of the problem domain their team works on.
Additions for service-delivering teams:
Autonomously performs routine changes.
Supports in resolving incidents around a limited set of service functions.
Independently handles service requests around a limited set of service functions.
Secondary Duties and Responsibilities:
Abstains from premature optimization.
Understands company and team visions.
Actively seeks support by team members to overcome obstacles.
Autonomously performs small refactorings to improve local software quality.
Apply Link: Click here