DXC Off Campus Recruitment 2022 Hiring Freshers as Business Analyst of Any Degree Graduate
DXC Off Campus Recruitment 2022: DXC Technology was founded in 2017 as the result of the spin-off of Hewlett Packard Enterprise's Enterprise Service segment and its merger with Computer Sciences Corporation (CSC). At the time of its creation, DXC Technology had revenues of $25 billion, employed 170,000 people and operated in 70 countries. The spinoff from HPE did not include two parts of the Enterprise Service segment the Mphasis Limited reporting unit and the Communications and Media Solutions product group.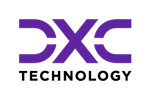 Company Name: DXC Technology
Company Website: DXC Technology
Wikipedia: DXC Technology Wiki
Job Profile: Associate Professional Business Analyst
Degree Needed: B.E/B.Tech
Passout Year: 2019/2020/2021
Work Location: Hyderabad
Experience Level: 0 – 2 Years
Package: As Per IT Standards
Basic Qualifications:
Bachelor's degree or equivalent combination of education and experience
Bachelor's degree in business administration, information systems, or related field preferred
Zero or more years of business analysis experience
Experience working with the interface of information technology with functional groups within an organization
Experience working with business processes and re-engineering
Experience working with computer programming concepts and basic language
Other Qualifications:
Basic interpersonal skills to interact with customers and team members
Basic communication skills
Basic analytical and problem solving skills
Basic presentation skills to communicate with management and customers
Basic personal computer and business solutions software skill
Ability to work in a team environment
Willingness to travel
Essential Job Functions:
Assists in planning and designing business processes; assists in formulating recommendations to improve and support business activities.
Assists in analyzing and documenting client's business requirements and processes; communicates these requirements to technical personnel by constructing basic conceptual data and process models, including data dictionaries and volume estimates.
Assists in creating basic test scenarios to be used in testing the business applications in order to verify that client requirements are incorporated into the system design.
Assists in developing and modifying systems requirements documentation to meet client needs.
Participates in meetings with clients to gather and document requirements and explore potential solutions.
Executes systems test from existing test plans. Assists in analyzing testing results in all phases.
Participates in technical reviews and inspections to verify 'intent of change' is carried through phases of project.
Apply Link: Click here